A mammogram is an X-ray that can detect breast cancer even if you have no symptoms or signs of a lump. This is without a doubt the way to go for early detection. In fact, mammography will detect most breast cancers long before a clinical examination, ultrasound or any other means
A newer type of mammogram is known as breast tomosynthesis or 3D mammography. For this, the breast is compressed once and a machine takes many low-dose x-rays as it moves over the breast. A computer then puts the images together into a 3-dimensional picture.
Just for Women Digital Mammography Centre:
Full-time Specialist Radiologists and Mammographers;
Women's Health & Preventative Care all under one roof (this includes Mammography, Ultrasound & Bone Densitometry);
A stand-alone centre, that's not in a hospital environment;
Dedicated parking;
A tea lounge, to enjoy a cup of tea or coffee after your mammogram in a relaxed environment.
The benefits of 3D Mammography:
Lower radiation dose
Superior image quality
Early detection
Improved cancer detection rate
Softer, more gentle mammogram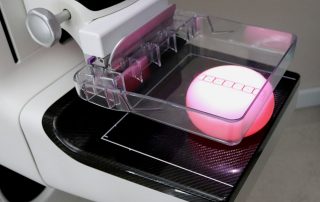 Send us a Message
You can contact us by using our contact form below. We look forward to hearing from you.
REMEMBER! Early detection is the best detection, every time! Breast cancer can be successfully treated when it's detected early.